Cosmetic
Dentistry
​North Haven Family Dentistry can offer cosmetic dentistry to our patients. You don't have to hide your smile or live with imperfections on your teeth. We can develop a treatment plan that addresses your concerns.​
What is Cosmetic Dentistry?
​Cosmetic dentistry address the aesthetics appearance of your teeth. Here's a look at the different types of cosmetic dentistry that we offer:
Tooth Whitening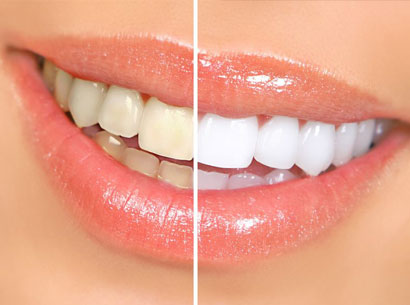 Many factors play into stained and dingy teeth. What you drink, your age, and genetics play a role in tooth staining. We can restore your white smile through an in office tooth whitening procedure. Also, we offer take home trays for those that would rather whiten at home.
We can work with you to choose the best whitening option. In office whitening generally has the greatest effect and the difference is noticed immediately. Take home trays take longer to get the desired results.
Dental Veneers
Veneers are pieces of porcelain shaped to look like your natural teeth. They can be bonded to your teeth to fix imperfections like gaps, staining, and odd shapes. This treatment is an alternative to crowns and also more economical to that solution.
The veneer is manufactured to look like your natural teeth. A color is chosen based off of your current tooth color. If you want the adjacent teeth to be whiter, we will need to do whitening treatments ahead of time. Once the veneers are made, they will stay that shade and not be able to be whitened later on.