General
Dentistry
North Haven Family Dentistry takes pride in perfecting smiles for families all over the Dallas Texas area. They understand how important it is to have strong teeth and healthy gums. If you or your family are in need of quality dental care, you should call us today.
General Dentistry Care
Having good oral health is important to your overall health and well being. If you are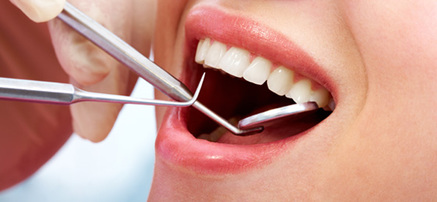 experiencing any kind of poor dental health, it can cause other issues down the road. That's why do everything we can to take care of our customers oral health in any way we can.
​If you are in need of general dentistry, we are here to help. During a consultation appointment we can evaluate your oral care and diagnose any problems we may find. Once a diagnosis has been made, a prevention or treatment plan will be made by Dr. Bhupatiraju to keep any diseases, disorders or other conditions at bay.
Ages of Our Patients
​Here at North Haven Family Dentistry, we service not only you, but your entire family. We can serve both children and adults. If you are 2 years old or older, we can help you with your oral care.
General Dentist Procedures
Depending on the issue at hand, there are many different general dental procedures we can perform. Some of these procedures may be to correct current problems. Others may be done to prevent future problems from arising.
Some of the general dentist procedures we can perform can be found below:
Preventative Services
Taking preventative action for your oral health will help you maintain good health. It could also prevent potential diseases. There are many different services we can provide that will keep your oral health in tip top shape.
Some of these services may include:
Regular exams
Teeth cleanings
Sealants
Custom-made mouthguards
Restorative Services
Sometimes tooth decay can lead to rotten or broken teeth. The longer this goes untreated, the further the problem can spread. That is why it's important to get these issues resolved as soon as possible. Some of the restorative services we provide are:
Fillings
Crowns
Dentures
Root canal therapy
Dental implants
And more
Cosmetic Procedures
Even if your teeth are in overall good health, they may not look like they are in great shape. We offer cosmetic services here to help give your smile that sparkle it deserves. Some of these cosmetic procedures we can do for you are:
Teeth whitening
Cosmetic bonding
Porcelain veneers/
And more
Schedule Your Appointment Today
If you are looking for a friendly and helpful family dentist, look no further. North Haven Family Dentistry is exactly what you are looking for. We can schedule a consultation appointment for you today. Call us now! at (972) 233-1906.